Whenever people want to celebrate an event, they want it to be memorable. In order to do that you need a perfectly organized event. When it comes to organizing, there are many important things to keep in mind, and one of the most important ones are renting of tents and canopies. This article will help you on how to rent canopies and tents for a party or any other event. There are few things that you have to keep in mind before renting one for your event.
Determine the size of the event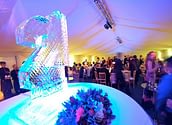 This is the very first thing that you need to get right. You have to be clear about how big your function is so you can decide how much space you require. This is important as you don't want your guests to feel congested in a small area and you also don't want to waste money on a big tent if your event involves only a few people.
Choosing the right one
There are various types of events that could use tent and canopies services. But the thing that matters is choosing the right one for the right event. For outside parties you might need canopies more than tents as for parties more open space is preferred the canopies are just used for food stalks and drinks. For marriage events, the tent is more of a closed space which is covered from the top and suitable for fine dining like a wedding.
Time of the event
You should also consider the time of your event; for day time the light color tents look more decent. However, for night time the bright colors with creative lighting look more attractive. So choose well according to the scheduled time.
Climate and Weather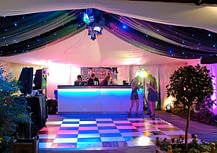 This is important for the comfort of the guests as weather conditions may ruin a perfect day for the event. You have to see which tent is better for the weather. For example, in summer a closed tent might create a hot environment which could unease the guests. Therefore, a tent with windows and light fabric is better. In fact, humid climate conditions could be a real problem so an open event with canopies could also be preferred. And for winter a warm environment is needed, so a closed one is a better choice.
Pricing
Of course, the pricing is also important. You should always do a bit of research before hiring any tent service because you might get charged a high rate. Also, don't look at one place; ask for a service from different companies and then compare them and choose what is best and economical for you.