Preparing for the corporate events is always seen as an overwhelming task. And without proper organization, thinking ahead and having a plan B, it can be overwhelming. Preparing an event is a time-consuming process. And a successful event is as a result of great preparation.When preparing, do not panic. Remember, a cool mind will produce great results.
Here are some things to consider when preparing for the corporate events
1. Be very clear on your objectives
First, you must be very clear on why you will be holding the events, and what the objectives are. Ensure you know the result before you start planning. This will ensure you are not caught up in the logistics of preparation and forget your main objectives.
2. Choosing a venue
Choosing a venue for your events can be the easiest or the hardest decision you need to make. The number of people to attend will determine your venue decision. If the number of people to attend is big, you should choose a venue that can accommodate everyone. However, it is important to book a venue in advance. This will ensure availability and help you make plans transport links and accommodations.
3. Style for the target audience
Choose a format and style for the events that meet your goals and appeals to people who will be attending. For instance, if the event is a fun day for the employees, then you will need something for them to enjoy. Maybe you can choose a theme with a relaxed atmosphere and a lively entertainment. But if you are preparing for a conference, your guests will expect a clean style with a comfortable working environment. Think about your guests and what they will achieve from the event.
4. Choose suppliers carefully
Choosing suppliers for the events can solve a big problem. You might never know what they are going to be until it is too late. Hence, make sure you research about different suppliers to know more about their track record. You can ask for testimonials to make sure they deliver the best. Keep in mind there are many suppliers in this events industry, so if a supplier appears cheap, there are chances you might be sacrificing either great service or quality.
5. Schedule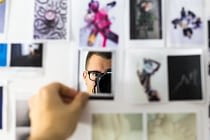 Be very organized, and have a detailed program of how the events will run. You should also brief every person involved in the production of your events. Involve people in the venue department, catering department and all technicians involved.